In the old days, when someone would call or come in the door of your business for the first time, you would ask them how they found you. And since it's not your customer's job to catalog such things for future retrieval, you probably had to help them a little by reciting examples of where you might have spent your marketing budget: an ad on the radio, TV, newspaper, Yellow Pages, a Little League uniform, etc.
Here in the second decade of the 21st century, asking how customers find you is still important, but with one new element: For the past 10-15 years, you should also include, "or did you find us online?"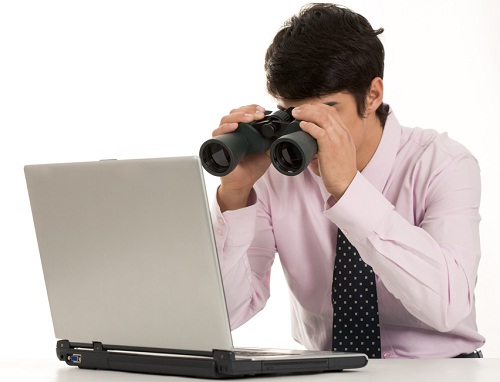 Not too long ago, saying "our website" instead of "online" would have been appropriate. Today, online is best because customers can find you in other places on the Internet, including the social media and customer review platforms, even if, Heaven forbid, you don't have a website.
The question is not whether your company is "out there" online today, but rather to what degree and – this is so important it will be on the test – what is being said about your business.
We wanted to know how much small businesses are attributing sales performance to the Internet, so recently we asked our radio and online audience this question: "How much of your 2011 sales do you think will result from some kind of Internet activity, even as simple as people just finding your business mentioned online?" The results made me very happy. About 90% of our respondents said they would be able to attribute some sales in 2011 from the Internet.
Breaking the numbers down, over 50% said less than half of 2011 sales would be attributed to online activity. The next number is really exciting: About one-fourth said they would see more than half of their sales from the Internet. And finally, the bookends: Those who said all of their sales would come from the Internet were almost the same – around 10% – as those who recorded a goose egg because (read this with a nasal whine), "We don't have a website."
As the Age of the Customer™ becomes the marketplace norm, your customers are increasingly demanding more connection and support from you with online resources. Any company that is not making at least some effort to meet the growing online support demand will experience the painful death of irrelevancy.
Write this on a rock … You don't have to win the online race to be successful, but you do have to show up and compete.