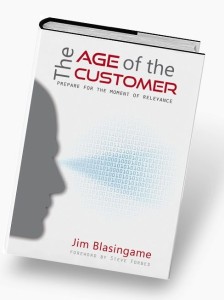 SEE BELOW
for 4 special
offers from Jim
Click below for an

Autographed Hard Copy

of The Age of the Customer, $20.00. Includes priority mail shipping.
For a 3 Book Special Offer from Jim, click below.
To buy a Kindle or Apple e-book from Jim, click below. 

If you already have a hard copy of the book, there's an e-book discount code in the back. Click below to claim your discount.             Thank you.